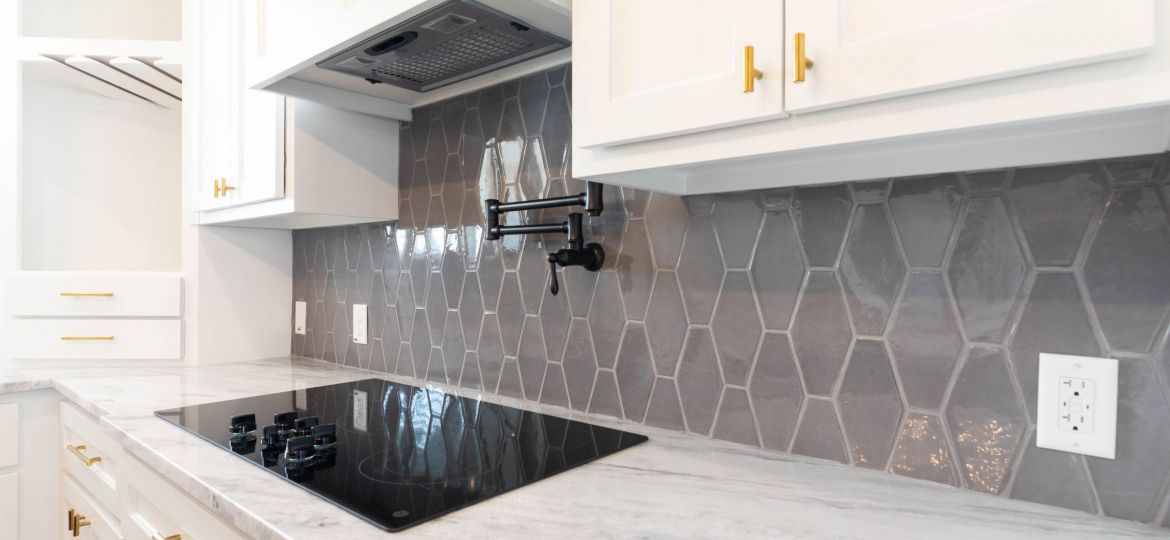 11072 LaPaloma – Salado New Construction Design
This one was a lot of "bold fun" – a designers dream come true!
RW Raymond Builders commissioned Maison Chic Interiors to collaborate on the interior design & finishes for a "spec" home that would show as a "true custom." It had to be bold enough to stand apart but tame enough to appeal to the masses. It had to be just a little on the edge… but classy and timeless at the same time. Not an easy feat for anyone in the spec home building business but we pulled it off big time!
We started with a sprawling floor plan that boasted of wide open spaces and soaring ceilings and we could tell from the start that the natural light would be a huge friend if we could use it to the right advantage. A few tweaks on the kitchen cabinet layout and a thoughtful design plus an epic addition of our own in the formal dining room consisting of twin glass front towers, counter top server space and storage below.
A design concept was hatched that included white kitchen cabinetry with an accent of black door fronts placed ever-so-perfectly, a large black island, walk-in  plus pull-out pantries. Satin gold was the metal of choice but used very sparingly throughout the design. Custom wine glass hangers, wine bottle cubbies, corner bar cabinet & wine refrigerator sit proudly in one end of the kitchen. Not to detract from the gorgeous gray elongated hexagon backsplash tiles and show-stopping Tormenta Blanca calcite counter tops.
Simple glass globe pendants with the slightest gold shimmer hang like classy but understated jewelry atop the sprawling peninsula – the only thing dividing the gigantic open space between the family room and kitchen. Suspended in the casual dining area we added a statement – big, bold & gold lined. The drum light claims the space for its own and will be a stunner over what we can only hope will be a round table.
The fixture in the dining room is the talk of the town. A big statement no doubt and it's as if it were made especially for this space. The modern wagon wheel light spans over 6 feet and is illuminated by 20 candelabra bulbs. A smaller but just as amazing replica adorns the foyer.
Owner's Suite Magic
Prepare to be mesmerized as soon as you walk through the doorway to the owner's suite. Situated just beyond the black shiplap wall in the family room – awaits a suite fit for a king ….or queen… or both. The shower is decked out with all the bells & whistles including room-to-roam, a handy shaving niche plus additional storage niches and a beautiful black hex tile floor. We carried the hex shape underneath the free-standing tub but in a white marble & black trim style and installed in an irregular pattern against the wood grain tile flooring. The original design didn't call for a make-up vanity but any good bathroom should have one – so now this one does. The lighting in this space is certainly not to be forgotten… a glass drum chandelier and cylinder shades on the vanity lights were the crowning jewels.
All in all this home is a true masterpiece of epic proportions.  A true labor of love and creativity set forth by hard work, determination and creativity – sprinkled with the ability to flow elegantly & focus through unexpected challenges toward the end goal.
Let's Talk About It
Thinking about designing a new home? Or re-designing your existing home? Big or small changes – we can help navigate you through the entire process.
Let's Talk About It!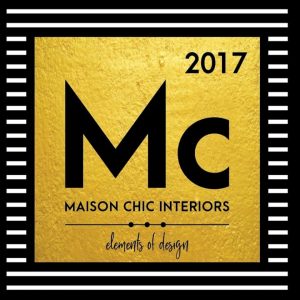 salado interior designer, maison chic interiors, rw raymond builders, custom salado homes, interior design, interior decorating, harker heights interior designer, killeen interior designer,
Check out the entire gallery for 11072 LaPaloma